Claire & Craig Stevens - Coxhoe:
Myself and my husband Craig have just received our gorgeous wedding photographs from Brenden. This is the second wedding he has photographed for our family, after seeing his amazing work in 2012 at my sisters wedding. Brenden was more than happy to squeeze in our little midweek do following rescheduling due to covid. Brenden was every ounce a professional throughout our amazing day whilst remaining such a friendly guy throughout. Nothing was too much a bother for Brenden, even going out of his was to join us at a care home in the midst of our wedding to keep our very loved grandad part of our special day when his dementia meant he could no longer attend, hands down the most special time of our whole wedding and a memory which will last FOREVER! On behalf of both of our parents we would also like to say thank you for the amazing effort Brenden put in creating some beautiful photo books so our parents have their own lasting momento. Thank you so much Brenden.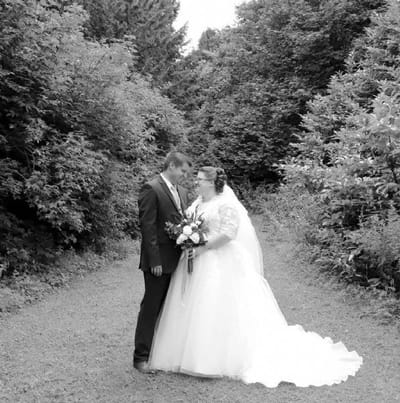 Louise Marie O'neil - Wallsend:
Brenden is one of the nicest people I have ever met. He couldn't do enough for us on our wedding day from making us feel at ease to helping me when my clutch bag jammed and I couldn't get it open, to transporting our guests to the registry office and back. Brenden even came back in the evening so our evening guests could be photographed too. Brenden genuinely cares about his customers and that really comes across loud and clear. It was an absolute privilege to have Brenden as our wedding photographer and I can't recommend him enough. Thank you so much Brenden xx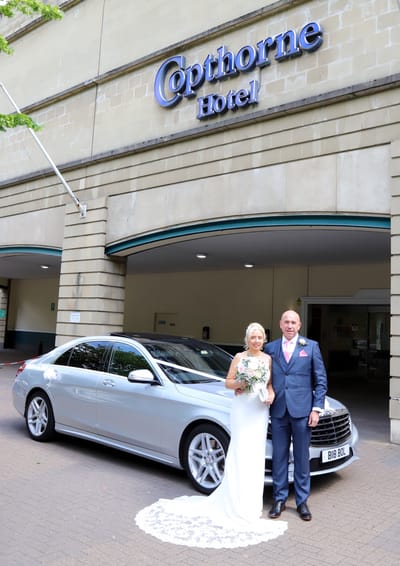 Lindsey Pattison - DSNE charity:
We approached Brenden to cover a ball we had organised after a recommendation from a friend. Although he had never met us before he was keen to support our charity Down Syndrome North East. The charity provides vital support and social opportunities for adults and children with Down Syndrome and their families. Brenden covered the whole evening, from the first foot on the red carpet to the last dance. He put all of the guests at ease, encouraging to have fun photo's using props as well as portraits in front of the beautiful backdrop he had purchased specially for the evening. The photos speak for themselves. Brenden captured every emotion experienced throughout what was a magical night. His download system to purchase the images was easy to use. After which he then donated all the profits back to the charity. We cannot thank him enough for his support. Lindsey and Sarah.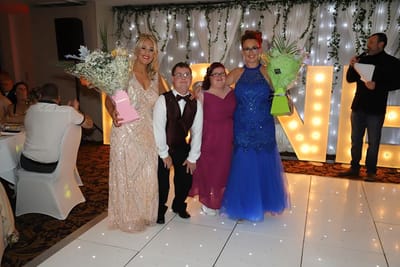 Neil McLeod - Sunderland:
From the fist moment that we met Brenden we knew that he was the right photographer for our wedding day. He was friendly, easy to get along with and listened to what we had to say as well. He immediately put us at ease. We had several meetings with Brenden before the wedding day to discuss the various ideas that we had and he was always took them on board or discussed other options with us. On the day he was amazing, and never intrusive. We had planned some pictures at the Stadium of Light and on the prom at Seaburn before the ceremony but the weather was not forecast to be great. Brenden suggested getting as many guest photos before the ceremony whilst the weather was bad; as it was forecast to get better we could outdoor photographs after the ceremony. The weather did improve and we got our outdoor photographs as planned. The photographs that he took were absolutely lovely. On the day so many of our guests commented on how friendly he was and how good he was. We are so very happy that we chose Brenden for our wedding day.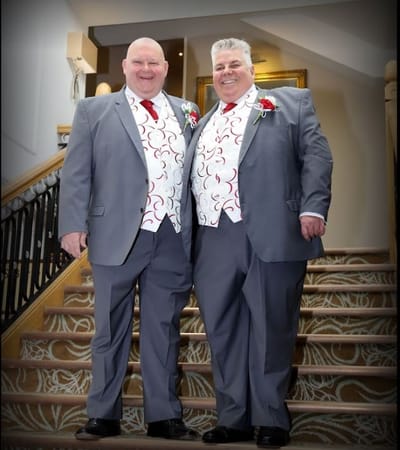 Ashley Walker:
I could not recommend Brenden enough. From the first meeting with him, he made us feel at ease and confident with him. He talked us through the whole process and packages to choose from. Shared his experiences with us and made suggestions. On the day of our wedding, he arrived promptly, nothing at all was an issue. He also helped to calm my nerves before I left and helped to support the bridal party. The photos Brenden captured are amazing. Yes we had the usual family photos but the majority of photos he took we didn't realise, so when we quickly after received our photos from him, we were amazed at how many parts of the day he had captured that we were unaware of. Our album is of the highest quality and everyone at the wedding commented on how lovely, approachable and professional he was throughout the day and evening. Absolutely fantastic, Thank you again Brenden.
Andrea Lawson - Newcastle:
Brenden went above and beyond to make our wedding day a very special and memorable day despite covid restrictions. He kept in regular contact throughout and was very flexible when we needed to change dates due to being in lock down. I would recommend Brenden to anyone who wanted an exceptional photographer, who provides an outstanding professional service that is great value for money. He is very worthy of ⭐️⭐️⭐️⭐️⭐️
Steven & Joanne Hunt - Sunderland:
We had Brenden for our wedding day at the quayside exchange. He was recommended through a friend, and he did not disappoint. He was there for us every step of the way. He is very professional at all times as well as been very calming. It was an absolute pleasure to have Brenden involved in our special day. Nothing is a bother for him. The amount of photos he took was unreal, we did not even know he had taken a lot of them. Thank you again Brenden. All our love Joanne and Steven.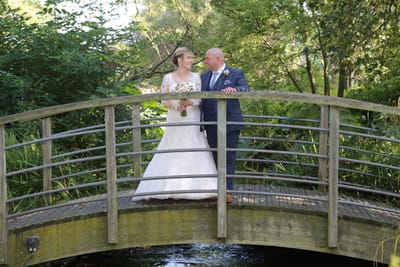 David and Jacqui Ross - Seaham:
David and Jacqui Ross - wedding at the roker hotel 31.08.19. I sourced brenden ward myself but have since discovered he has provided photography for some friends. Brenden is very reasonably priced and the photos are amazing. He took so many on the day without us even noticing so we could get the perfect photos for the album. Brenden is a very friendly likeable guy and I would recommend him to anyone. Why pay ridiculous prices for your wedding photos when you can get the perfect pictures at such a reasonable price. Brenden went out of his way to ensure the day was perfect.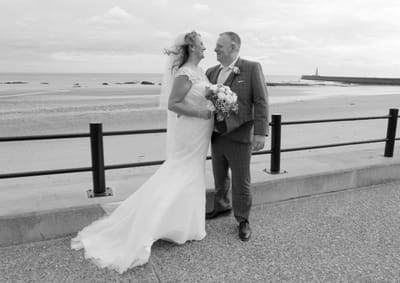 Marie & Jason Wright:
Amazing photographer. Also a beautiful extra service provided. Brendan put together a slide show of our baby boys first year for a surprise ceremony on our big day. The result included a lot of laughs and tears. We've also visited Brendan's studio for some photo shoots of our little boy, and we are always thrilled with the photos. Couldn't recommended enough.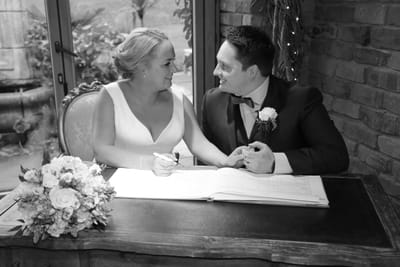 Jannene Cummings - Murton:
Brilliant photographer for our wedding absolutely nothing was a trouble to him, went above and beyond our expectations, due to weather conditions he came back later on during the day when there was a break in weather to take some outdoor photos which he didnt have to do, thankfully he did which means we have wonderful photos to treasure forever, would recommend brenden to anyone made me feel at ease and relaxed. A down to earth, kind and welcoming gentleman so pleased with my choice will be using him again in furture for family photos, fantastic value. Thanks again.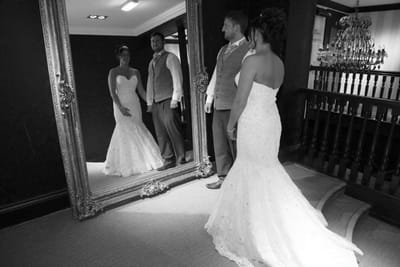 Nikki Patterson - Norwich:
We had brenden on our wedding day, 20th April 2019. I can't explain in words how impressed I am with him. His eye to detail was amazing and he generally is the most caring man you could meet. Very professional at all times, but also very friendly. Brenden kept me calm before the wedding and was amazing with all the children keeping them entertained while the bridal party got ready. Brenden was fantastic at organising the photos and capturing memories we would have not seen. I would recommend him to anyone. Fast service and delivery of album and photos. Guidance all the way From start to finish. Thank you.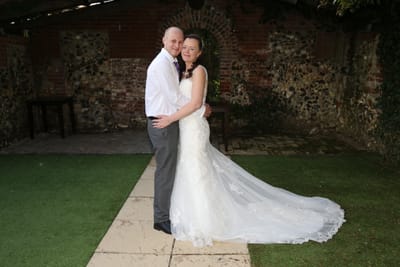 Robert Middlemiss- Sunderland:
Well what can I say 2nd August 2018 was the best day of My Life, the day I married my sweetheart. We met Brenden at the South Causey Inn around 2 hours before the wedding where we shook hands and he explained that the day will go smoothly and not to worry. Big thing to say but he was Right. From the Bride and Bridesmaid photos to the groom and Best Man pushing each other on the garden roller just seemed to start the day off and lift any worries I might have had. Brenden told me "Rob don't be afraid to get any photo you want taken and guests are free to get them also, I will get mine as the day goes on"2460 later and what we got was memories of an amazing day that the Bride and Groom sometimes miss, amazing photos. When you look at the Cd its like watching a video of the day as they seem to flow. The calmness and patience Brenden has with over 100 guests could not be forgotten as he controlled the day to make it even more special for me and my wife. The decision we made over 1 year ago to ask Brenden to be our official Wedding Photographer was 100% the right choice. From the hand shake, Bride and bridesmaid photos, groom pushing the best man on the lawn roller and the stated fight with the best man to keep the guests happy whilst I nervously waited at the alter, Brenden caught it all, these kind of memories will last forever. The photo Brenden made and Framed of my Father which had a special place on its own memory table was brilliant, that kind of this is not bought but given through kindness, this totally made my day looking and knowing my father was with me on my big day. After service with Brenden was like sitting down with someone I had been friends with for years, we swapped stories and discussed our big day and then shook hands again as friends to say warmest thanks for making my day the best day ever.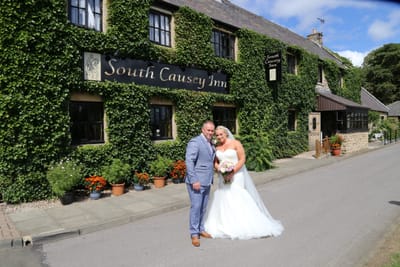 Stacey Kearney - Sunderland:
Brenden was fantastic on our wedding day. He went the extra mile with all of the photos he took and was great with my little cousins when they didn't want their photo took. I would highly recommend him to anyone. Great service and a great guy.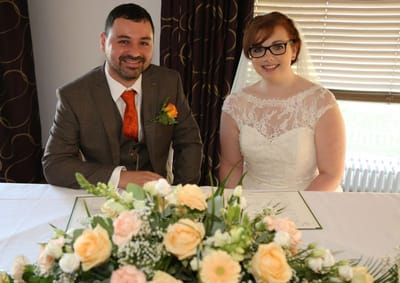 Ashleigh Bruce - Sunderland:
We used Brenden for our wedding in September. However, he was booked on for our date but managed to get someone else who works for him when he isn't booked himself. Brenden was still very much involved throughout our wedding though and was extremely professional. Brenden visited our home on several occasions before our wedding going through packages and prices, talking over any issues we had and asking about any special requests we had! Brenden also introduced us to our photographer that would be joining us on the day of our wedding which was lovely and put us at ease. On the evening of our wedding Brenden also attended to take some extra photographs so we had plenty to choose from and we had some fantastic shots, in fact too many to choose from when trying to select 70 for our album. Although we had a different photographer Brenden was very much involved and took control of everything else, the editing of our photos and our album. We were kept updated throughout, Brenden was easy to contact and very quick at responding, a genuinely lovely man, very professional and keen to please making sure we were happy with everything along the way and his prices/packages are fantastic! I can't recommend him enough! If you're looking for a photographer, don't hesitate to contact Brenden. You will not be disappointed, and you will also save a lot compared to other photographers trying to take people's eyes out for a wedding.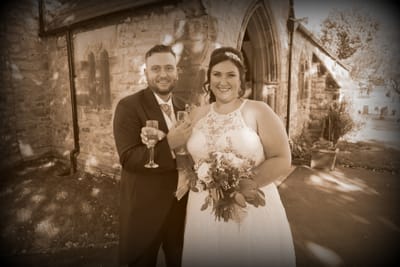 Clint Veasey - Sunderland:
Friendly and professional bloke. Lots of effort to put the bride at ease and really went the extra mile on the day. Photos are fantastic. I think he was worth the money just getting people in the right position (or out the way) alone. Would recommend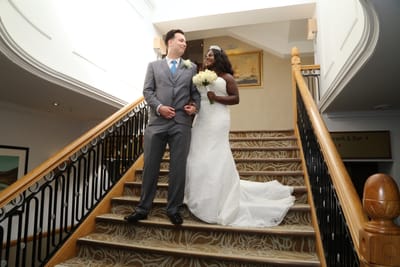 Kayleigh Swalwell - Sunderland:
Brenden done our wedding photography on the 18th of May 2018 the photos were out of this world. He gos out of his way to make you feel comfortable, all round best photographer. Would highly recommend. 5 star from the swalwells.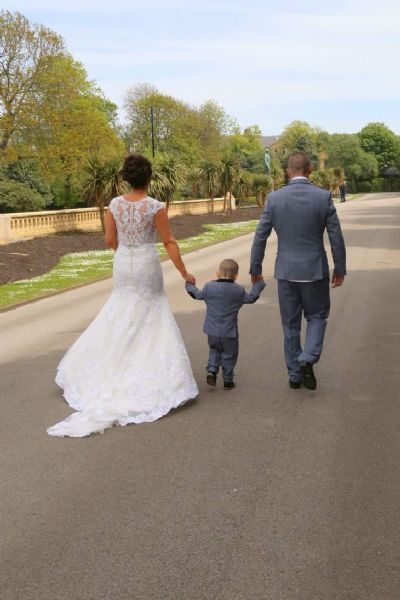 Stephanie Jordison:
Brenden is a lovely friendly photographer. His experience is second to none. Brendon knew exactly what I wanted from my wedding photos and offered suggestions all the way. Brenden also kept me calm on the morning of my wedding, and delivered the most beautiful photos, which will be treasure forever. I would 100% recommend Brenden. x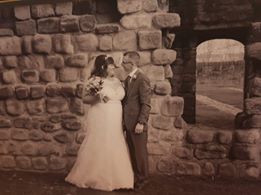 Kate Mole - Sunderland:
Brenden did our wedding photos at beamish hall in march, it was when we had the terrible snow. couldn't recommend more or be any happier with all the incredible photos he took which captured the total essence of the day. Brenden is very good at what he does, so friendly and professional, truly felt like one of our friends and will be now always. he is really reasonably priced as well. he actually injured himself while getting one of our perfect pictures in the morning but he pushed through and stayed until the evening where he captured even more lovely pictures of our evening guests first dance and father daughter dance. we also got a lovely storybook done as part of the package and its wonderful, i enjoy looking back at the pictures! all our family and friends also made comments on how lovely Brenden is and how amazing the pictures are he took. thank you so much for everything.Mr and Mrs Mole xxxx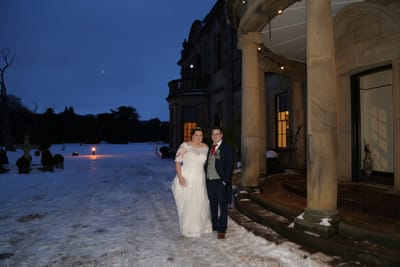 Lucy Campion - Sunderland:
Brenden is such a lovely person....he made our day so special and our photos were amazing.....felt like I was re-doing the day all over again. Thankyou Brenden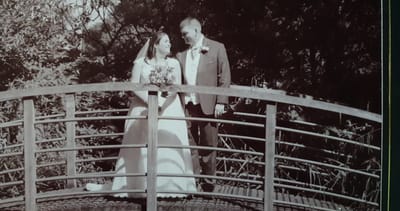 Ray - Grindon Young Peoples Centre:
Brenden came along to our Christmas party night and took some amazing photos which can be viewed on our FB page 'Grindon Young People's Centre'. He came along completely voluntarily and his photos of the night were brilliant, by the way he's also coming back this year, , thanks again Brenden.
Grindon Young Peoples Centre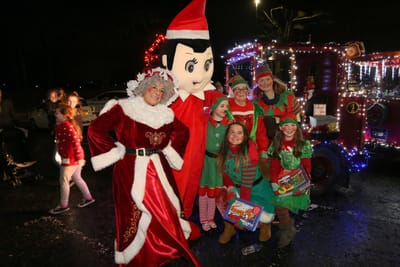 David Gardener - Sunderland:
Brenden done a fantastic and goog quality job at our Wedding in December. Value for money. Thank you again Dave and Joanne.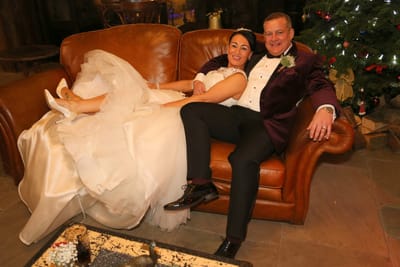 Reagan Dunn - Sunderland:
Brenden did the photography for our wedding November 2017 and we couldn't be happier with the pictures. Brenden made everyone feel at ease whilst the camera was out and ensured any special requests for pictures by friends and family were captured. He was extremely helpful from start to finish and even recommended people he had previously worked with to help us chose car companies and also flowers. Brenden was very patient as we had our 4 month old baby and he wouldn't always co-operate for pictures but Brenden was helpful trying to get pictures and didn't fuss him which was a god send to us as we had no tears. I would recommend Brenden to anyone need photographs the quality of his work is amazing and the photographs really captured the day. Brenden went above and beyond for our special day and we cant thank him enough.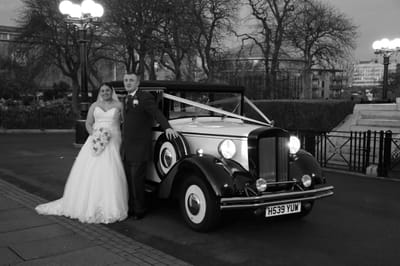 Amber Hunter - Sunderland:
We got married on the 21st August and Brenden was our photographer. Where to start? He was absolutely amazing from the moment I got in contact with him. So friendly and really put me at ease. I had a few of my own ideas for the photos I wanted and he was more than happy to listen to them all and I even sent him over some ideas which he used on the day (ones I totally forgot about being caught up in the wedding!) he was amazing all day and really, really thoughtful! He had everything timed to perfection throughout. My little brother asked him for a photo of himself with me and Brenden even printed it off and dropped it in for him which he was over the moon with! Getting our album was the icing on the cake as me and my husband sat going through it, every picture is beautiful and they all captured the day so wonderfully! I wish I could have had more room for more photos in the album because every single one is my new favourite! Thank you so much for everything and I will recommend to everyone I know!Kindest wishes.Amber.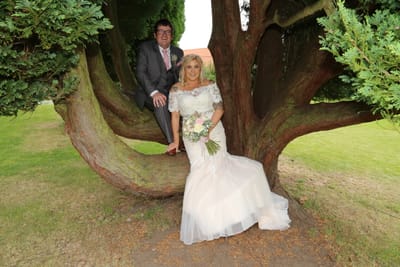 Samantha Storey - Sunderland:
We got married on the 15th of July this year and we couldn't be happier that we picked Brendon to be our photographer he was the most genuine person and really took a interest in what we wanted our photos to look like we couldn't of wished for a better photographer, our pictures are fantastic the quality and the work that's went in to them is outstanding. We received our photos very quick after picking them we can't thank Brenden enough :) ? Would definitely recommend to any one to have a chat and look through he's work of your looking for a excel photographer, thankyou mark and Sam xx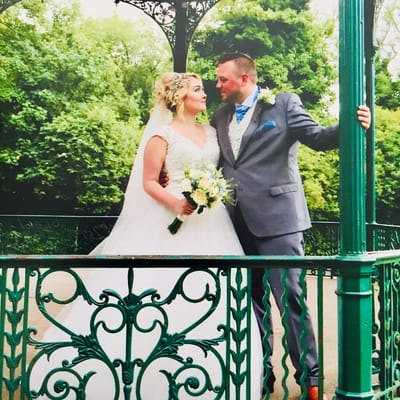 Jamie and Margaret - Sunderland:
Brenden stepped in to photograph our wedding after we were let down by a previous photographer. He immediately put us at ease and took time to get to know us and what we wanted. On the day he was friendly, professional and managed to help our day run smoothly. His friendly and accommodating nature was commented on by many of our guests. The photos themselves were produced promptly and were fantastic. Brenden offers a warm and friendly service and delivers lovely work at a very reasonable price. We feel very lucky to have found him and can't recommend him highly enough. Lovely guy and a true professional.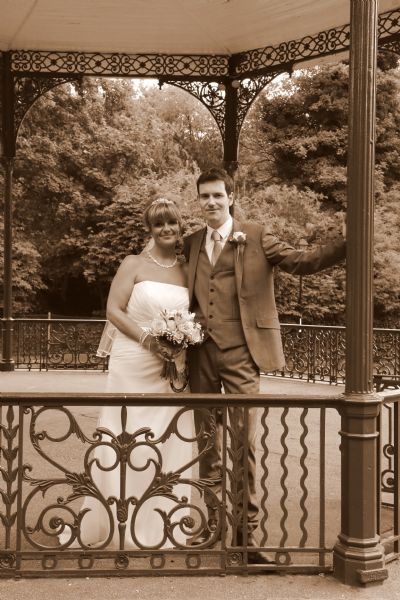 Tony Green - Houghton-le-spring:
Brenden went that extra mile when doing the photography on my daughters wedding day he just seemed he could not do enough the amount of times he came back for more photos and the lengths he goes to, to satisfy the client is outstanding. I would and have recommended him to anyone he's very professional and the pictures were outstanding. Thoroughly happy.
Arrianne Mooney - King's Lynn:
Words cannot describe how grateful we are for the help we received from Brenden to make our special day perfect. If we could give you more than 5 stars we definitely would. From the day we first spoke Brenden offered us tips and advice and made us feel at ease about everything. He invited us to his studio where he showed us previous work and chatted about the running of the day. Brenden kept in contact and met with us again the day before the wedding to ensure he had everything we wanted him to cover. On the day Brenden laughed and joked with our guests whilst snapping away with his camera every chance he got and it really felt like he was a part of our day. Brenden went the extra mile for us and offered to cover every aspect of our wedding including making extra trips to the Ramside Hall during what should have been his break to take pictures of us there as we were paying to stay there that night, He offered lifts to our guests in his car and even printed off a portrait from our daytime and framed it for our evening guests to see, as a kind gesture. We have now received our pictures from Brenden and all we can say is WOW! Considering we only got married 5 days ago, we have received over 1700 pictures, all of which are of a high standard. We cannot recommend Brenden highly enough and for anyone seeking a photographer who genuinely cares about his clients, is low priced and provides an excellent service from start to finish then he is your guy! Thankyou so much Brenden, we have looked working with you and will definitely be back when we need a photographer again!Mr and Mrs Mooney.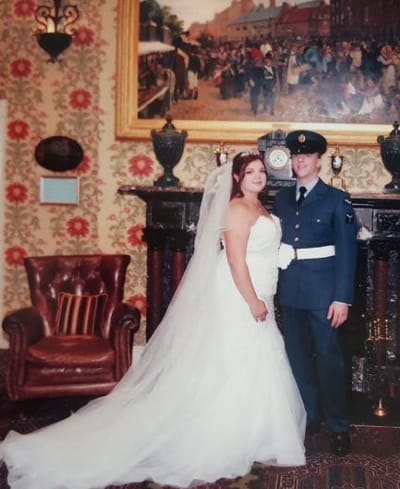 Marie McCarty Ballantine - Sunderland:
Thank you so much for making our day so magical. i cannot recommend Brenden highly enough, 5 stars are nowhere near enough to what Brenden deserves. He made us feel so much at ease and the photos were perfect. He went from being our photographer to a very special friend and his very personal touch made us feel so special. Once again, we cannot thank you enough for our beautiful photos. This wonderful gentleman has so much talent and is everything we needed. What would we recommend, everything xx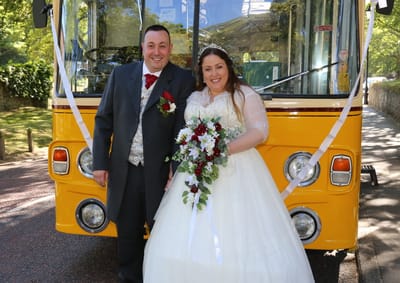 Donna Purvis - Sunderland:
What can I say…. Other than what an amazing day we had all capture by the amazing Brenden Ward. We got married on 25th March 2017 and had proof pictured by 28th. Brenden captured all the wonderful memories that we will treasure forever… thank you so much! Mr and Mrs Purvis x.