Wedding Cars
Crozier Cars
Bridge End Works,
Ryhope Road,
Sunderland,
Tyne and Wear SR2 9EE
Phone: 0191 5228410
Mobile:07976 818354
Email: crozier@weddingsnortheast.co.uk
From when I started the business nearly 7 years ago this company has been absolutely spot on with all my customers. Always on time always professional and always go the extra mile to make the day special for the bride and groom. Cars are always immaculate and outstanding if your booking wedding cars you couldn't ask for a better company or service 10/10 all the time. Pleasure to work with and always go the extra mile for locations for the bride and groom shots.
Cambell wedding cars
http://campbell-wedding-cars.co.uk/
Unit 3, 12 Franklin Street
South Shields
Tyne and Wear
NE33 1PR
Email: paul@campbell-wedding-cars.co.uk
Freephone: 0808 161 2247
Mobile: 07930 339 088
Opening Times: Showroom open Thursday 5pm to 7pm -All other times by appointment
Again a very professional company who do a large number of weddings in the North East. Always on time very professional company and cars are always immaculate condition and clean. Pleasure to work with and always go the extra mile for locations for the bride and groom shots. 10/10 every time nice company to work with.
Sunderland Wedding Cars
http://www.sunderlandweddingcars.com/
10 Oatlands Road
Sunderland
SR4 8RQ
Tel: 0191 6452090
Email: contact@sunderlandweddingcars.com
Personal callers strictly by appointment
If you are looking for something different to a classic car, Sunderland
Wedding Cars offer some beautiful and reasonably priced luxury cars. Always punctual, very professional and a pleasure to work with. All the cars are spotless and the drivers are very polite and professional. Many drivers are ex-police or military so they are very experienced and will get you to the church or venue in style and safely.
DLG Wedding Cars

If you would like to hire these, or any of our cars, call Stewart today on 07963555962 and be very pleasantly surprised at our excellent rates.
website www.dlgweddingcars.co.uk
See how we can make your day that much more extra special with our modern wedding cars.
I've done loads of weddings with this company, they are very professional and lovely guys to work with and cars are beautiful
Durham County Wedding Cars
Durham County Cars Unit 12 Station Road Seaham County Durham SR7 0AA
Mobile: 0759 144 8014 Tel: 0191 447 3779
Email: info@durhamcountycars.com
http://www.durhamcountycars.com
Been trying to find this company for a while, many of my customers have used them and been very happy with there service, me too very helpful when asked to go to another venue for photo shots always patient and professional and friendly.
We are the Wedding Car People also known as Durham County Cars! We are a small family run and family orientated wedding car hire business based in Seaham and our service extends to cover the whole North East, from north of the Tyne to south of the Tees. Newcastle, Sunderland, Durham, Middlesbrough and everywhere in between. We offer a choice of Daimler Limousines and Beauford Tourers to get you to the church on time!
Wedding & Prom dresses
Amore Brides
Suite 3, 11 Green Terrace
City of Sunderland
Tel. 0191 510 8838
Facebook: https://www.facebook.com/pg/amoresunderland
Amore Brides is an award winning bridal boutique in Sunderland, stocking a wide range of bridal gowns, bridesmaid dresses, veils, head dresses, jewellery, shoes and accessories to suit differing styles and budgets.
We pride ourselves on a friendly and professional service aiming to provide each bride with a wonderful and uniquely memorable experience. Quite simply, you are the centre of everything that we do.
I asked my customers for any recommendations for bridal shops and this company came up loads of time from very happy customers.
Susans Bridal
42 Hylton Road Millfield, City of Sunderland
Call 0191 514 4564
Email: info@susansbridal.co.uk
We are the longest established bridal boutique in Sunderland. We have shared the same passion for our
Family business over the last fifty years. We have served the families of the north east, from their Christening gown to their wedding gown.
We are committed to customer service and attention to detail is second to none. Appointments not necessary. We offer a relaxed atmosphere to choose your dream gown, with a huge collection of gowns to browse and help you decide on your personal style. You can get in touch with us for any help or to arrange a consultation.

The main reason for displaying this shop is because the quality of the dresses I've seen from this shop are outstanding. I've never come across a dress that doesn't lay right and every dress looks amazing, brides who have used Susans Bridal have always commented on the lovely service and how pleased they are with their dress. 10 out of 10 for service, quality and also very reasonable for their prices.
Florists
Charlotte's house of flowers
Here at Charlotte's house of flowers, we want you to know just how special your occasion is to us, even if the occasion is simply "just because." We use the freshest flowers and have talented florists and a wide array of arrangements to fit anything your heart desires.
144 Cleveland Road, Sunderland
Tel. 01915284144
Email: charlotte.parker6@icloud.com
Website: http://www.charlotteshouseofflowers.com/welcome.html
Ashbrooke Florist
We are a florist based in Ashbrooke, Sunderland, creating floristry for any and every occasion
130 Queen Alexandra Road, Sunderland
Tel. 0191 528 40 90
Website: http://www.ashbrookeflorists.co.uk/
Four Seasons Florist
Tel: 0191 523 6888
The Old Police Station, Silksworth Terrace, Silksworth, Sunderland, Tyne And Wear, SR3 2AX
Local florist established 1989. flowers and gifts for all occassions. Free local delivery 7 days a week. Quote 'yell' for 10% extra.
The business is an independent local shop, I have over 36 years worth of experience and the business has been running for over 26 years.
Fresh flowers are available everyday. We do free local delivery upto a 1 mile radius.
We provide a one to one personal service. We commit ourselves to a highest professional service at all times. We also do home visits when requested from our customer.
And at a very competitive price.
We also sell cards and balloons for special occasions, and we also go out our way if customer require bespoke gifts….i.e chocolate, soft toys etc.
Hair & Makeup
Kelly Clark
Phone: 07427667287
Email: Kellyclark242@gmail.com
Any bride or anyone looking for a mobile hair and make up artist.
Facebook page https://m.facebook.com/HairbyKelly09/
I met Kelly at a very snowed in Beamish Hall Hotel, I was impressed how professional her services were all the wedding parties make up and hair was beautifully done an amazing job of them all. Highly recommended by the bride and her bridesmaids
Hair by Jackie – Mobile hairdresser
Tel: 07966933512
Natalie Daymond – Beautifully Mobile
Mobile hairdresser and make up
Tel: 07983336345
Kimberley Cattin Makeup
http://www.kimmycattinmakeup.com
R Beautylicious – Beauty salon · Nail salon
Tel. 07943 383766 Rebecca
Simone Whitehead – Freelance hairdresser
Tel: 07852334873
Email: simone@simonewhitehead.co.uk
Paula Pace Makeup Artist at Perfection
Tel. 0191 5512924 / 0781 0072364
Leannes Face Painting & Make-up
Tel. 07399054686
email: leannehetherington@yahoo.co.uk
https://m.facebook.com/Leannes-Face-Painting-Make-up-1390571437900301
Hats
Simply Devine Hats Shop
Tadcaster
Call 01937 836068
Award Winning Hat Shop specialist to where ladies travel the length and breadth of the UK to visit. Hats, Fascinators & Hatinators in abundance. Visit the Simply Devine Hat Shop online hat shop.
Met these wonderful ladies at the English Wedding Awards in Manchester and they are absolutely crackers but in a lovely way. So pleased they walked away with the awards well done. They have customers from around the world buy their hats and no wonder they are amazing.
Photobooths
Eqphotobooths & Discos
Tel. 07903952667 Mike
Entertainment and fantastic fun for everyone at any occasion. Free use of a wide range of props and unlimited prints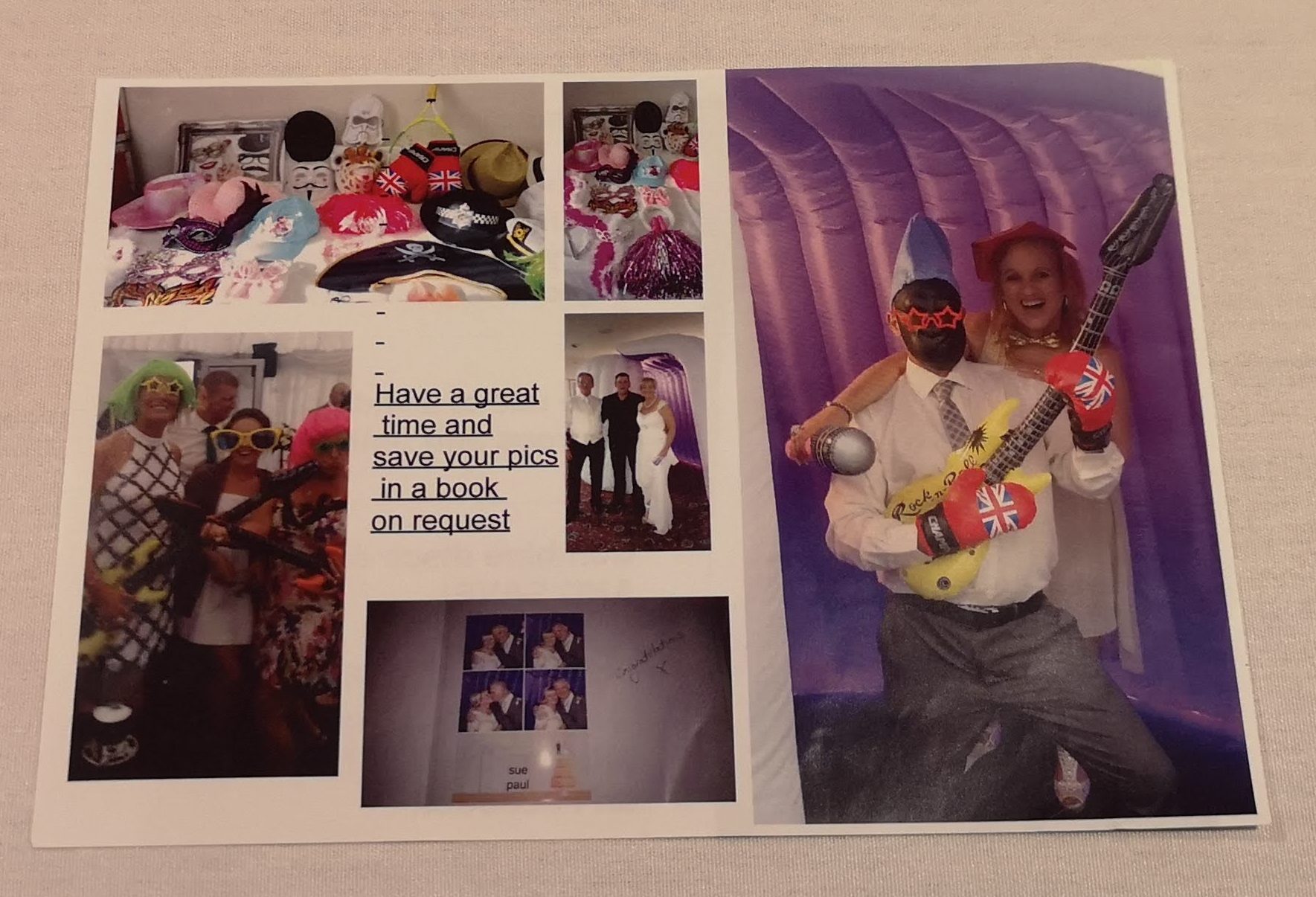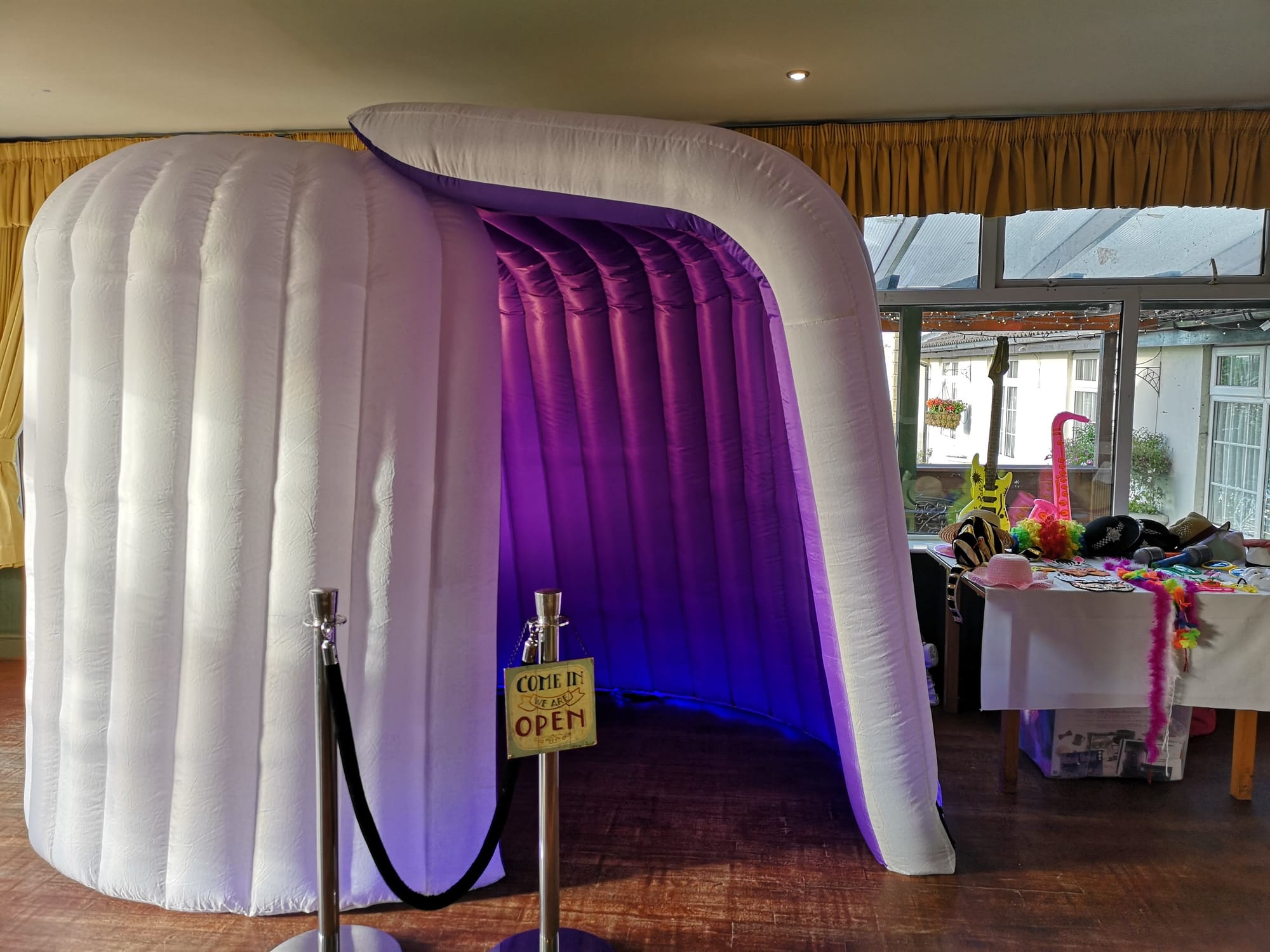 Disclaimer: We don't own these companies or do we take any payment for advertising their services. We base our list on companies that have proven to be very good and reliable but do not take responsibility for any problems that might arise on your special day